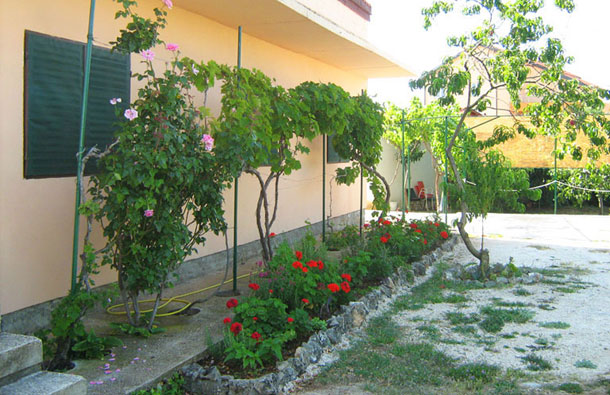 In our family house, built 1980 and renovated 2009, there are  two Apartments. Each can accommodate four people.
If there is a need for extra bed, that can be arranged in both Apartments.
Both Apartments are equipped with everything you will need during your vacation.
There is enough space in the house, as well as around it, so you won't feel claustrophobic.
For more information regarding Apartments please visit their pages.
Entire house is some 120m2 with some 280m2 surrounding land.
There is a grill built with bricks, and parking space for four cars.
Grill and Parking is free of charge.
There is always some member of our family available if you need anything during your visit.